A small hotel in the countryside in Sweden
Hedenstugan B&B Hotell is a small hotel in the countryside in Sweden, located between Stockholm and Sundsvall, 18 miles north of Gävle. In the beautiful region Gästrikland
Hedenstugan B&B Hotell is the perfect place for a holiday in the beautiful region of Gästrikland. From overnight stays with breakfast buffet to hotel packages with entry to fun activities, we offer it all. Plus, with our honest hospitality and a side program that will make your holiday a memorable experience, you're sure to feel right at home. So, why not book your room now and enjoy the summer's colourful adventures and winter's sparkling snow magic?
Lot's of activities to do in a small hotel in the countryside in Sweden.
Would you like to stay in a small hotel in the countryside in Sweden? Book your room now!
We warmly welcome our guests to our Home and your Hotel.
Follow us on FACEBOOK & INSTAGRAM for updates and information.
See you soon!
Yours, Stef and Family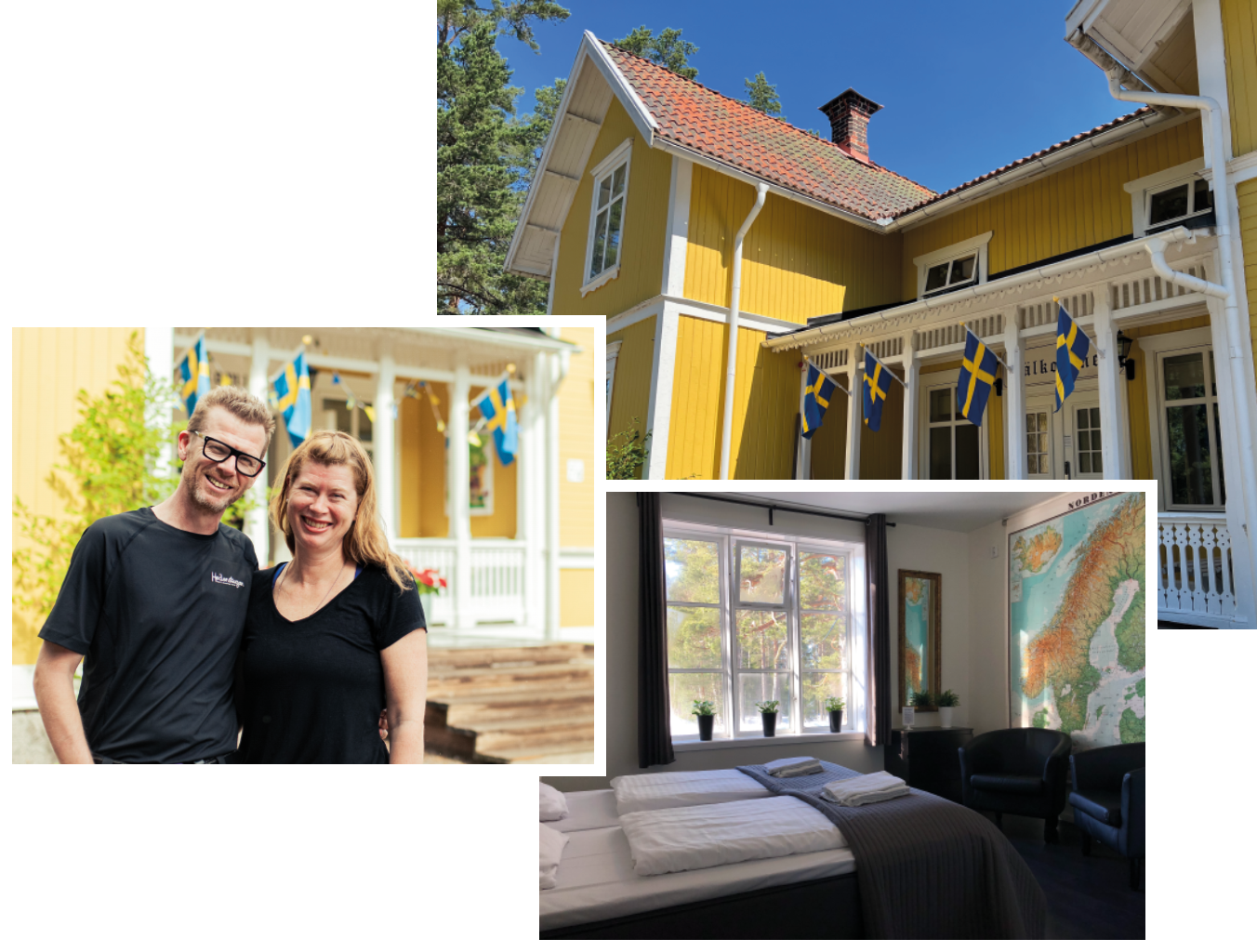 Our rooms 
No less than 7 different rooms of great charm
a house
with a rich history…
Hedenstugan offers
Great services, lots of activities and lush comfort
Charging
Tesla and other electric cars
Grill cottage
with friends round open fire
Discgolf
18-holes with short & long drafts
Cross Country
Skiing on illuminated trails
A small hotel in the countryside in Sweden
the latest news and updates about Hedenstugan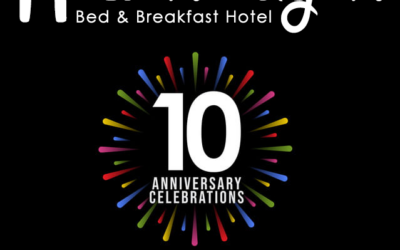 The first time hitting the double digits is a huge milestone. This year marks 10 years since Hedenstugan B&B Hotel opened its doors! During...
read more
Do you need more information?
We're happy to answer your questions and you're always welcome to contact us. We have gathered the most frequently asked questions, so that you can get an answer as soon as possible.
If you have other questions or you want help with your booking, please contact us by email.
Hedenstugan B&B Hotel
A destination you surely deserve!
Adress: Heden 74, 81740, Bergby Sweden
phone number: 0046-(0)72-2074699
Office number: 0046-(0)297-10755
Since Hedenstugan opened, we have won several international awards, including "Certificate of excellence" and "Travelers Choice" from Tripadvisor for several years in a row and high ratings on Booking.com and Hotels.com.The hotel is very popular and receives good reviews year after year, which means it gets fully booked quickly! Don't wait to long to book your room!