total relaxation
Wood Fired Sauna
Wood fired Sauna
May we invite you to our outdoor spa and relax? In our backyard we offer a wood fired Finnish sauna, a wood fired hot tub/jacuzzi and an outdoor shower. Besides that we can arrange a Barbeque in the cosy Barbeque cottage.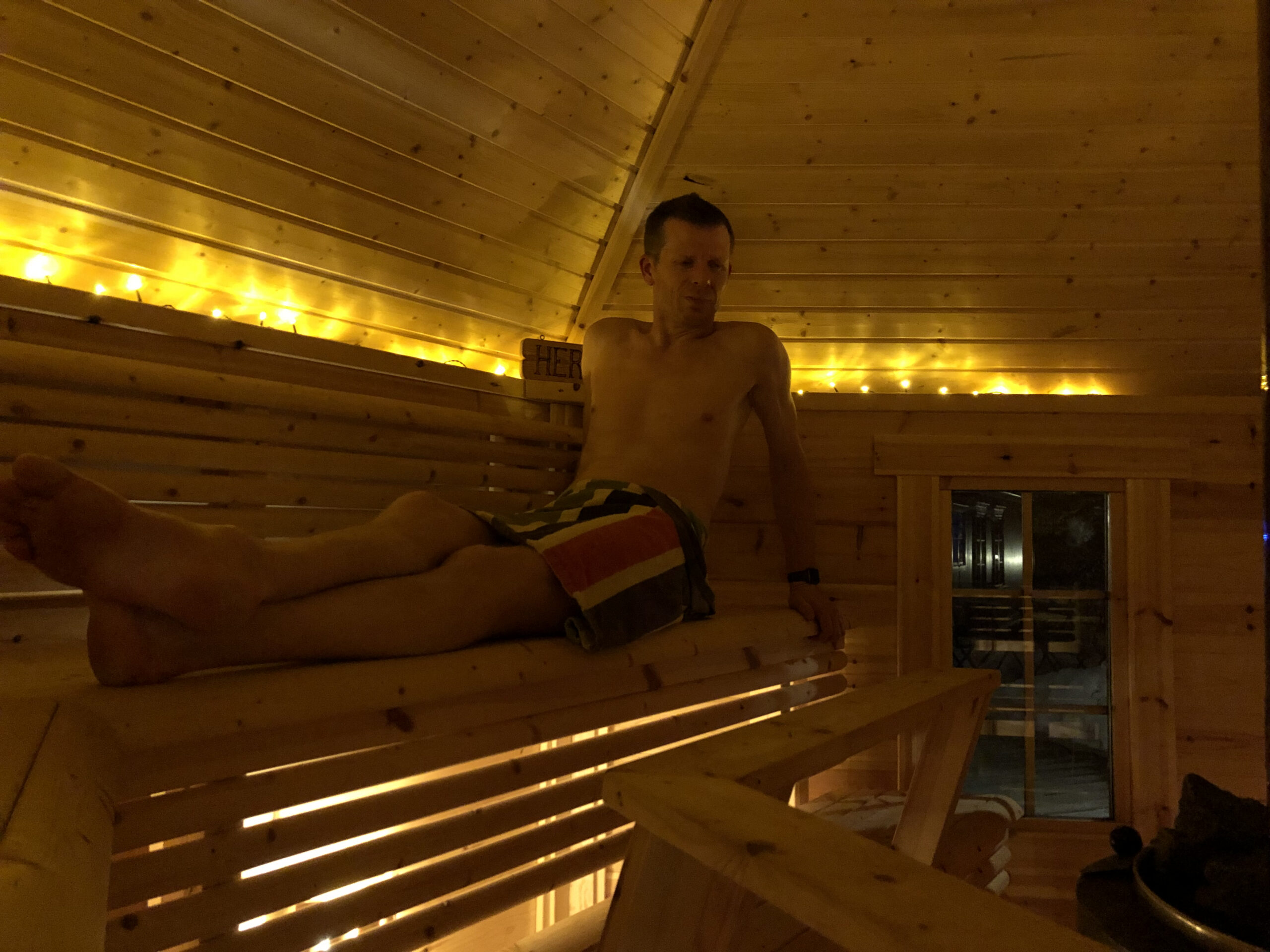 Spoil yourself!
In our backyard we have a combined Sauna hut and Grill cottage. Inside this wooden hut, you will be able to enjoy our wood fired Finnish sauna.
Welcome to book our wood-fired sauna. Stepping into a sauna is cleansing for both body and soul. And what can be better than biking or hiking followed by sauna and refreshing shower? Traditional wood burning stove provides the best sauna experience. The soft heat, lush hiss of steam, crackles of a wood and the ritual of tending the fire cannot be matched by electric heater. It is a heritage that many cultures worldwide have treasured for hundreds of years.
A real sauna involves many rounds of heating up and cooling down. Enjoy a relaxing and well-being moment in an atmosphere where there are a wood flavor and fire crackling coming from the wood stove. This is followed by an outdoor shower that leaves your skin feeling fresher than ever before. Feel cleansed and relaxed, ease tired muscles and joints, and experience a sense of total wellbeing